Welcome to the Online School of Sacred Geometry

WAAAAWWW!!!
SPECIAL SPRINGTIME 2018
$99

All 18 existing PDFs
All 18 downloadable modules
of the Sacred Geometry Encyclopedia:
8 modules level I + 8 modules level II
+ 2 existing modules level III
[2,500+ pages & 6,000 images]



"A monumental sum of future global science"




See the extensive

curriculum



"We want this wisdom to reach all human beings"
(Aya)

To benefit from this offer, kindly register (free sign-in)
as a member of the School of Sacred Geometry:


You can then download the Sacred Geometry Encyclopedia
and save it in your reference library.
Namaste!







We are preparing a set of DVDs with the 8 Intro SG Modules
(1,000 info-slides + over 2,000 images & diagrams)
and the 8 Intermediate SG modules
(1,200 pages and 3,200+ images & diagrams).
(PDF format)
Here is the cover of the DVD - Introductory Cycle
for the 8 modules of the Intro Cycle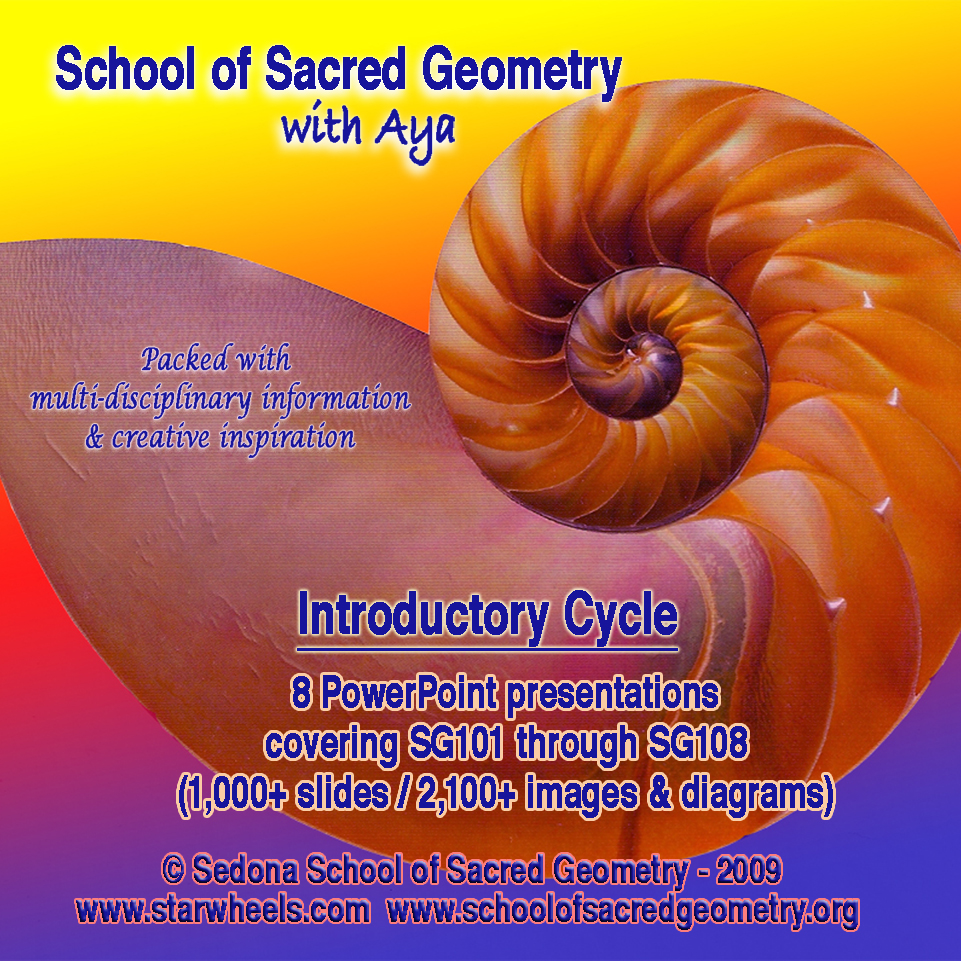 Contact us: