Welcome to the Online School of Sacred Geometry

WAAAAWWW!!!
SPECIAL CHRISTMAS SEASON
& NEW YEAR 2018

$99

All 18 existing PDFs
All 18 downloadable modules
of the Sacred Geometry Encyclopedia:
8 modules level I + 8 modules level II
+ 2 existing modules level III
[2,500+ pages & 6,000 images]



"A monumental sum of future global science"




See the extensive

curriculum



"We want this wisdom to reach all human beings"
(Aya)

(Offer valid until January 31st, 2018)


Upon receiving the Paypal payment,
we will contact you to give you access
to this unique encyclopedic treasure trove
of sacred cosmic knowledge.
Take advantage now!


You can then download the Sacred Geometry Encyclopedia
and save it in your reference library.
Namaste!







We are preparing a set of DVDs with the 8 Intro SG Modules
(1,000 info-slides + over 2,000 images & diagrams)
and the 8 Intermediate SG modules
(1,200 pages and 3,200+ images & diagrams).
(PDF format)
Here is the cover of the DVD - Introductory Cycle
for the 8 modules of the Intro Cycle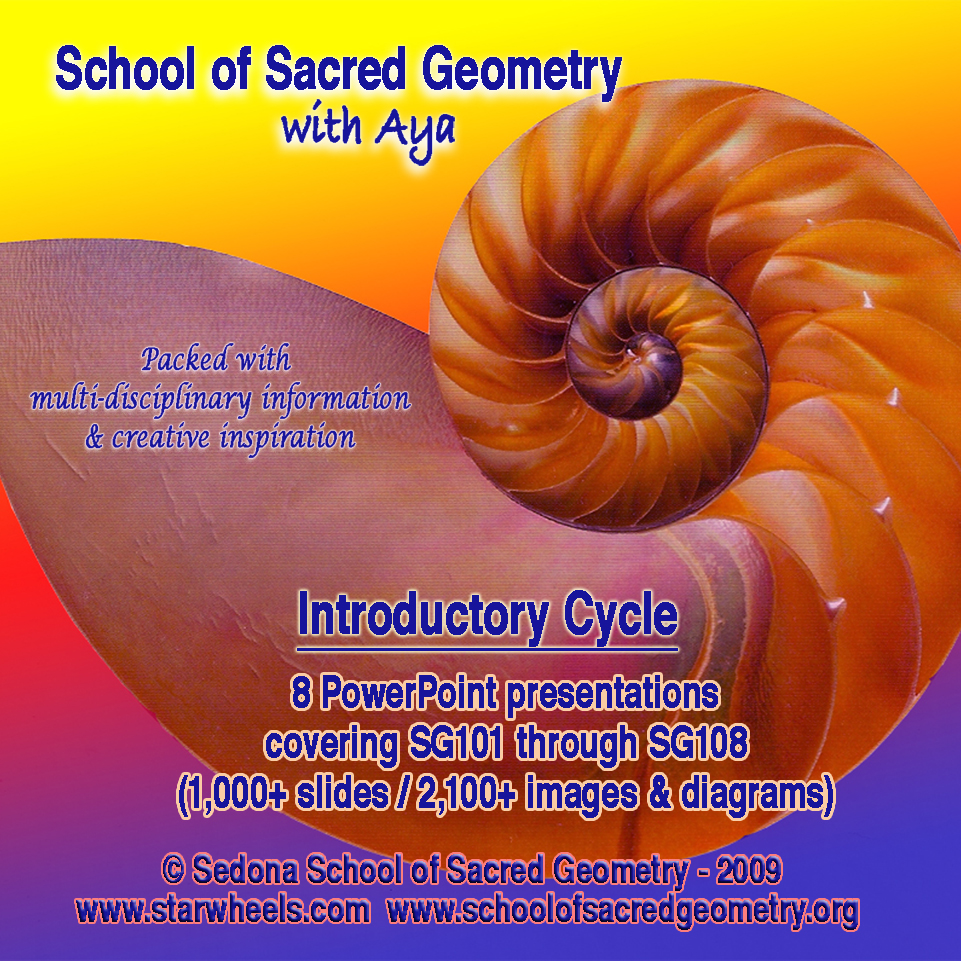 Contact us: